Welcome to Verona Chiropractic
Dr. Tara Osterholz and Dr. Lindsey Reitzner's mission at Verona Chiropractic is to provide thorough individualized chiropractic care to all patients looking to optimize their health.
Patients of all ages can find the support necessary to fulfill their journey to wellness by offering massage therapy, nutritional support and rehabilitation along with chiropractic care. We look forward to providing services that will contribute to making Verona a healthier community; and each patient a Happier and Healthier version of themselves.
Come visit Verona Chiropractic's state of the art facility where you will be welcomed by friendly staff in a warm and comforting atmosphere. It is our privilege to serve the Verona community and we look forward to meeting you!
Call 608-497-3000 today to schedule your consultation!
Chiropractic Care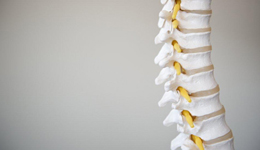 Nutrition