The Doctors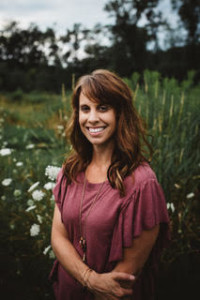 Dr. Tara Osterholz grew up in Platteville, Wisconsin and knew from an early age she wanted to be in the health care field.  Having suffered illness several times as a child and being put on medication after medication with  no definitive diagnosis, led Dr. Tara toward a passion for a more holistic and natural health care lifestyle.
She attended the University of Wisconsin Platteville where she received her bachelor's degree before attending Palmer College of Chiropractic in Davenport, where she graduated in 2008.  While at Palmer she participated as an academic radiology intern and as a clinical teaching assistant.  A highlight in Dr. Tara's education was doing chiropractic mission work for 13 days in the city of Hyderabad, India where she provided chiropractic care to many underprivileged people.
Prior to opening up Verona Chiropractic she spent two years as an associate practicing in Belleville, WI. Dr. Tara resides in Verona with her husband John and their son, Lincoln. In her free time she enjoys running, traveling, watching Badger sports, and spending time with family and friends.
It is Dr. Tara's privilege to help you reach your healthcare goals no matter how big or how small.  Through chiropractic care, proper nutrition and exercise, allowing them a fulfilling journey to optimal health.  Dr. Tara is committed to bringing better health and a better way of life to every patient.  She is looking forward to serving Verona and the surrounding communities.
---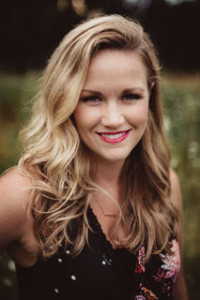 Dr. Lindsey Reitzner grew up in a small town in Southwest Wisconsin and is the oldest of four girls.  Having been an athlete in high school and college she would visit her chiropractor regularly to keep her on the field and court.   Through these experiences, Dr. Lindsey has always been inspired by how chiropractors can assist in the body healing itself with their knowledge and the use of their hands.
While attending the University of Wisconsin – Platteville, Dr. Lindsey taught fitness classes and coached volleyball, basketball and softball at her former high school.  Dr. Lindsey attended Palmer College of Chiropractic where she graduated Magna Cum Laude in 2011.  As part of her education Dr. Lindsey went on a clinic abroad trip to Manaus, Brazil and had a great experience adjusting the underserved.   She completed her Nutrition Certification for the state of Wisconsin in 2012 and continues to further her education and commitment of lifelong learning through seminars and workshops.
Dr. Lindsey resides in Mount Horeb with her husband, Brad, their daughter Vivianne and their dog Morgan. In her leisure she enjoys working out, golfing, bootcamps, watching Wisconsin sports teams and traveling whenever she gets the chance. It is Dr. Lindsey's personal belief that if you want to live well you must eat well, move well and think well. She looks forward to meeting and serving all patients from the very young to the young at heart.