Massage Therapists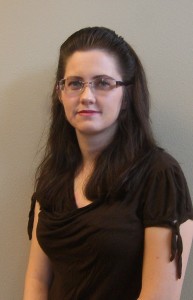 Kelly Scott has lived in Madison, WI most of her life and currently resides in Verona with her husband.  Her passion for massage therapy started at a young age when she witnessed her mom in debilitating pain from fibromyalgia, herniated discs, carpal tunnel, and shoulder bursitis.  Unfortunately modern medicine such as drugs and cortisone shots did little to no good.  This is when she began experimenting with massage techniques to help alleviate her mom's pain.
After graduating in 2004 at Lakeside school of massage therapy, she has taken various courses in pursuit to advance her skills and techniques. She has completed courses in stress and disease, massage for autoimmune diseases, massage for headache and migraines just to name a few. She is most excited about her courses taken in Posturology.  Through this journey she has come to realize her strongest interest and faith has been in Neuromuscular Therapy. She was gifted with the opportunity to train alongside some of the most well-known teachers in the art. Her training has taught her to look at the body as whole, for structural imbalances which can link to the source of pain and distress.
Kelly's massages are usually combined with trigger point, myofascial and neuromuscular therapy.  She also enjoys using hot stones and essential oils in her massages and is happy to customize any massage for your unique needs.